Blogs y sitios afrocubanos, organizaciones anti-racistas

Sophie Olúwọlé
Ìyánífá, Filosofa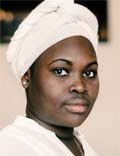 Daymé Arocena sobre Hansel Hernández

Desde mi balcon: Quinto round
Zurbano y el rol de las religiones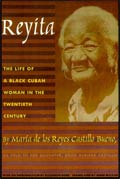 Descarge: Reyita, sencillamente de Daysi Rubiera

Aracelio Iglesias
1901 - 1948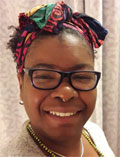 Sandra Alvarez visits US 5/2019


Alberto Abreu en los EEUU
3-4/2019

Habana - Santiago: Jazz Plaza 2019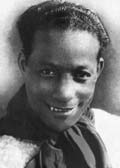 Ignacio Piñeiro Septeto Nacional

El negro en Cuba: descarga gratis


Alejandro Zamora: Rapear una Cuba utópica

Continuar Hermanas del Corazón?, 11/17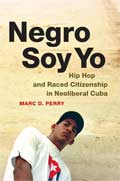 by Marc Perry

Cheryl Grills in Havana: Emotional Emancipation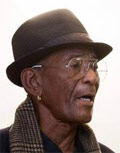 "Minini"
Director, Afrocuba de Matanzas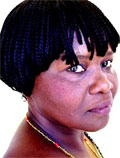 Teressa Polledo
1952-2016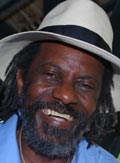 Pedro Perez Sarduy @St Martin

Amberly Alene Ellis on DJ Leydis
Boletín Comisión Aponte # 79. Febrero, 2021. Malcolm X, un revolucionario inclaudicable por Esteban Morales.

Secretos de un hombre público, Tomas Fernandez Robaina: 80 años de aportes y resistencias, 5 de marzo, 2021, 10: 30 am. Sala Cubana. Biblioteca Nacional José Martí.

Union Cinema Presents THE MALI CUBA CONNECTION 2/22/2021 Eventive: free premiere in the US.

Se puede actualizarse con los números más recientes del Boletín Comisión Aponte, incluyendo el boletín de enero.

Las Iyanifá - The Ìyánífá, Iya 'madre', Iyanifá 'madre de Ifá' - Iya 'mother', Iyanifá 'mother of Ifá', 1/2021. Women babalawo have long existed in Nigeria and now in the Americas but are rejected by some in Cuba, perhaps a result of colonization.

Sophie Bọ́sẹ̀dé Olúwọlé,

Ìyánífá, Philosopher/Filosofa (1936-2018). Nigeria. One of the greatest on Yoruba philosophy. Gran maestra de pensamiento Yoruba.

The Cinema of Sara Gómez: Reframing Revolution. Edited by Susan Lord and María Caridad Cumaná, 2020. With Victor Fowler Calzada. Contributions by Inés María Martiatu Terry, Lourdes Martínez-Echazábal, Odette Casamayor-Cisneros, Sergio Giral, Luis García Mesa, Devyn Spence Benson, Rigoberto López, Joshua Malitsky, Ana Serra, Iván Arocha Montes de Oca, Ricardo Acosta, Alan West-Durán and Sandra Abd'Allah-Alvarez Ramírez.

"Así son los Grandes Hombres / Mi Amigo Chavez", 28/7/2020 de Alberto Lescay. Y de Venezuela: El testamento africano y afrodescendiente de Hugo Chávez 7/28/2020: por Jesus Chucho Garcia - Pero más allá de Venezuela estoy pensando en la integración de América Latina, de esta Afroamérica que está dispersa por todas estas tierras, por todas estas aguas y con Cuba hemos estado avanzando en ese trabajo, con Jamaica, con el Caribe oriental que aunque más del 90% de esos hermanos hable inglés son afrodescendientes."

Boletin Comision Aponte Edición Especial 15-6-2020
Príncipe negro para George Floyd, Nancy Morejón
A Black Prince Rose for George Floyd, Nancy Morejón
Declaración de la Comisión Aponte de la UNEAC
Floyd: réquiem y diagnóstico, Pedro de la Hoz
Después de George Floyd, Victor Fowler
EE.UU. es un experimento social fallido, Cornell West
Donald Trump, ¿el Hitler Norteamericano? Heriberto Feraudy Espino
Por Floyd: contra el racismo represor y anticultural, UNEAC Matanzas
Mucho más que COVID-19 en blanco y negro: George Wallace está otra vez a cargo, Nicolás Hernández Guillén
Propuesta de Alden Knight
Racismo, Victor Fowler

Crimen y permisibilidad del racismo antinegro, 3/6/2020 Gisela Arandia Covarrubias.

Postpandemia en Cuba 5/25/2020 PCN. Población afro de Cuba: sus retos en la postpandemia 5/26/2020 IPS

Monika Gosin is assistant professor at William and Mary and the author of a key book: "The Racial Politics of Division: Interethnic Struggles for Legitimacy in Multicultural Miami". A talk she gave in April via the Sonja Haynes Stone Center in North Carolina is now available.

El Programa Nacional contra el Racismo y la Discriminación Racial 3/10/2020 Mesa Redonda. Ver tambien Programa de Gobierno de Cuba contra el racismo y la discriminación y Pedro de la Hoz, participante.

Román Díaz Rumba Ensemble [scroll down to Román Díaz] 3/26/2020 UMASS, Amherst: "Master percussionist, scholar, and composer Román Díaz is regarded as a "living repository" of Afro Cuban music. As a member of the seminal rumba ensemble Yoruba Andabo and mentored by the great Pancho Quinto, he aided in the creation of the sound that has defined rumba since the 1980's. His mastery of Batá along with his rock solid groove on congas is present on countless recordings worldwide. His ensemble gives a profound and unforgettable cultural experience, presenting its own unique repertoire with a broad and deep sound that draws upon its tradition, and all the stations along the evolutionary journey of Afro-Cuban music." [See his page on AfroCubaWeb. The traditions live on.]

Cátedra identifica manifestaciones racistas en Cuba 2/23/2020 IPS: "Invisibilidad, lenguaje peyorativo, escaso acceso a empleos en el sector privado, estereotipos en el imaginario social y los medios de comunicación, son manifestaciones de racismo en Cuba, que quiere contribuir a eliminar la Cátedra Nelson Mandela." Ver Rosa Campoalegre.

"Aponte's legacy in Cuban popular culture." Afro-Hispanic Review. V. 37, n. 2 (Fall, 2018, 1.2MB, PDF) by Ivor Miller

Contra la opresión imperialista: cumbe, palenque y quilombo 2/5/2020 La Ventana: por Zuleica Romay - "El plan de acción aprobado en la sesión fundadora del Cumbe Internacional incluye un foro especializado sobre Reparaciones, el cual se constituirá el próximo mes de marzo; la firma de acuerdos de colaboración del Centro de Formación e Investigación con instituciones académicas y científicas de todo el mundo; la creación de una biblioteca panafricanista; y el desarrollo de una red de comunicación al servicio de los pueblos afrodescendientes y africanos."

Boletin Comision Aponte #69 Octubre Noviembre Diciembre 2019
- Aprobado el Programa Nacional contra el racismo y la discriminación racial
- El socialismo tiene que ser antirracista
- Cuba acaba de dar un giro relevante en el enfoque de los últimos años en el enfrentamiento al racismo y la discriminación racial
- San Pedro, donde quedó sembrado el árbol de Baraguá
- La tenacidad de un combatiente revolucionario: Silvio Castro Fernández
- Silvio Castro en la memoria histórica
- Desde Santiago de Cuba, tributo a José Antonio Aponte
- El Benny me escogió

Pensando en clave de "raza" 11/25/2019 Jiribilla: de Victor Fowler - "...corren en paralelo al gesto identificador y absoluto en su radicalismo del extremo más temido y libre de la "raza", el cimarrón; ese gesto es el de la renuncia a todo diálogo con el amo porque la fuga pone al esclavo en un punto, un posicionamiento, en el cual no hay nada ya que dialogar, sino solo blandir el arma de trabajo, el machete, y decirle al amo: "ven a buscarme"."

Programa de Gobierno de Cuba contra el racismo y la discriminación. Comisión Gubernamental, encabezada por el Presidente Díaz-Canel, 11/2019. Program of the Government of Cuba against racism and discrimination. Government Commission, headed by President Díaz-Canel, 11/2019



"El legado de Aponte en la cultura popular cubana." José Antonio Aponte: perspectivas interdisciplinarias, de Ivor Miller. La Habana: Instituto Cubano de Investigación Cultural Juan Marinello, 2019

Visita de Cirle Tatis, CEO de Pelo Bueno, Colombia, a Cuba, 8/2019

Boletin Comision Aponte #67 Mayo Junio 2019
- Acto por el Aniversario de la Comisión Aponte
- Informe de la Comisión Aponte al IX Congreso de la UNEAC
- Fernando Martínez Heredia, en su 80 cumpleaños
- Lydia Cabrera en sus 120 años
- Legado de Fernando Ortiz más vivo que nunca

Razas y racismo en Cuba 2/1/2016 Temas, PDF: con James Early, Juan Antonio Alvarado Ramos, Jesús Guanche Pérez, Tomás Fernández Robaina, María del Carmen Caño Secade, Víctor Fowler, Roberto Zurbano, Rodrigo Espina Prieto y Pablo Rodríguez Ruiz, Emilio Jorge Rodríguez, Pablo Rodríguez Ruiz, Esteban Morales Domínguez, Nadine Fernánde, María Isabel Alfonso, y Pedro Pablo Rodríguez.

Afroamérica en coloquio, por primera vez en la Casa 5/30/2019 La Ventana: "Con el tema «Negros en las ciudades coloniales de las Américas: subversión, rebeldía, resiliencia», la Casa de las Américas acogerá próximamente el I Coloquio Internacional de Estudios sobre Afroamérica, entre el 19 y el 21 de junio. Académicos e investigadores de 15 países (Alemania, Argentina, Brasil, Chile, Colombia, Costa Rica, Cuba, España, Estados Unidos, Francia, México, Puerto Rico, República Dominicana, Uruguay y Venezuela), se reunirán en La Habana con el objetivo de visibilizar, desde las ciencias sociales y humanísticas, la presencia de los africanos y sus descendientes en la constitución, identidad y desarrollo de las sociedades americanas." Organizado por Zuleica Romay.

1st International Meeting People to people of Young defenders of Afro-Anglo-Caribbean roots in Guantánamo, May 2019

Falleció "El Ambia", Eloy Machado, el poeta de la rumba, 1/28/19

Falleció Rigoberto Lopez, importante cineasta afrocubano, 1/23/19

Boletin Comision Aponte #65 Enero 2019, incluye:
- Decenio Internacional para los Afrodescendientes (2015-2024)
- Violencia y odio de clase en Brasil - La Letra del Año 2019
- Reguetón en Cuba, ¿enemigo público?
- Un Concierto Históricamente Memorable
- Raven Wilkinson luchó contra el racismo


"Appointment in Ghana" - Jazz D'Bess 1/7/2019 YouTube, José Pérez: "Jazz D'Bess is a wonderful jazz trio in Santiago de Cuba that specializes in hard bop. Extended clip of their stellar cover of Jackie McClean's "Appointment in Ghana." They are also part of Jazz Plaza

34 Festival Jazz Plaza, 16 a 20 de jenero, 2019, Productora Cultural Caminos tiene ofertas. Eventos de la Habana a Santiago. Jazz Plaza 2019, de La Habana a Santiago 7/1/2019 : "Toda la programación"

La disputa del nacimiento de Luciano Pozo 1/12/2019 por Dr. C. Ricardo R. Oropesa Fernández - "Un cubano tan querido como olvidado, tan universal como contradictoriamente relegado es el percusionista Luciano, Chano, Pozo. De cuna humilde, marginado y vilipendiado, que ha sobrepasado los límites de la fama para, a golpe de tambor y creatividad, alzarse vencedor sobre la infamia de una época que presenció su existencia. Chano fue portador de la herencia de la cultura carabalí.

"Una vez más Arturo O`Farril estará participando en el Jazz Plaza, lo que hace habitualmente desde el año 2002, y confesó que los músicos vienen a Cuba a nutrirse porque aquí está el sustento del jazz. Dijo que en esta ocasión vendrá acompañado de sus hijos y quiere conformar un espectáculo bien lindo con los Muñequitos de Matanzas, la Conga de los Hoyos y otras importantes agrupaciones de la Isla." -- Jazz=Libertad: obra de Lescay que identificará el Jazz Plaza 2019 1/3/2019 Jiribilla

UN CONCIERTO HISTORICAMENTE MEMORABLE 12/15/2018 AfroCubaWeb: por Maritza López McBean - "Desde la Red de Mujeres Cubanas Afrodescendientes, articulada con la FMC, hemos querido congratular el trabajo realizado por la Red Barrial Afrodescendiente en Balcón Arimao, Municipio La Lisa, ... también queremos reconocer la labor de Silvio [Rodriguez] en los conciertos por los barrios, donde aún subsisten desigualdades sociales, muchas veces relacionadas con la racialidad."

Boletin Comision Aponte #63 Abril - Agosto 2018
- La CJAP en el Consejo Nacional de la UNEAC de junio 2018, Pedro de la Hoz
- De Afrocubanos a cubanos negros. Africanidad y color de piel en el imaginario social cubano, Zuleica Romay
- El tema racial en Cuba y El Informe a Naciones Unidas del 2018: Un balance crítico, Esteban Morales
- A propósito del informe cubano sobre racialidad en Naciones Unidas, Gisela Arandia Covarrubias
- Martí, la racialidad y la unidad de los cubanos, Arthur González
- Quintín Bandera, Heriberto Feraudy
- Los reguetoneros las prefieren rubias, Julio Martínez Molina

Un martes 13 de gloria, nace el Sexteto Nacional de Cuba, por: Dr.C. Ricardo R. Oropesa Fernandez, 13/12/2018. Con documentacion del Archivo Nacional. Celebrando 91 años hoy.

We Have Iré: Afro-Cuban in the United States 12/13/2018 Casita Maria: "...an interactive, multi-disciplinary event that highlights the experiences of Afro-Cuban and Cuban-American artists as they seek to define their voices in the United States, finding success through hard work and "iré"."

El negro en Cuba. 1902-1958, de Tomás Fernández Robaina (PDF) 11/26/2018 La Cosa, blog de Julio César Guanche: "Con autorización de su autor, aparece aquí disponible para libre descarga El negro en Cuba. 1902-1958, de Tomás Fernández Robaina, editado en 1990, libro que constituye un hito en los estudios cubanos sobre el tema."

Call for Papers - [Black] Cuban Revolutionaries Today Guest Editor: Lisa Brock, Kalamazoo College. In SOULS: A Critical Journal of Black Politics, Culture, and Society. Due by May 1, 2019

Daysi Rubiera: "Afrocubanas" es una actitud ante la vida 10/9/2018 Negra Cubana: "La intelectual cubana Daysi Rubiera Castillo ha escrito (finalmente) la historia del Grupo Afrocubanas, las acciones que ha realizado... La importancia de que Daysi haya decidido dedicar unas líneas a este asunto radica en, precisamente, el rol que han asumido las mujeres aforcubanas dentro del feminismo cubano, por mucho que se les invisibilice, especialmente en los últimos 10 años."

Festival eleva a la rumba, un símbolo de la identidad cubana 8/16/2018 IPS: "El X Festival Internacional La Ruta de la Rumba, declarada en 2016 Patrimonio Inmaterial de la Humanidad por la Organización de Naciones Unidas para la Ciencia y la Cultura, se realizará del 17 al 31 de agosto en nueve de las 15 provincias de la isla caribeña.

En El Vespertino hablamos con Rosa Campoalegre 8/2/2018 UM Radio: "A esta hora en El Vespertino hablamos con Rosa Campoalegre, ponente de la Bienal de Infancias y Juventudes, sobre su exposición de feminismo negro."

Afrodescendencias. Voces en resistencia 7/23/2018 La Haine, descarga gratis. Rosa Campoalegre Septien, Editora: "...es también un instrumento de batallas, en particular referidas al reconocimiento, las autorreparaciones y las alianzas. Es un compartir de saberes que enlazan las academias y el movimiento afrodescendiente, en la pluralidad de voces provenientes de Colombia, Brasil, Argentina, Puerto Rico, Cuba, Estados Unidos y España."

At Havana's Diaspora Sol Conference, Bridges Built Between Black Americans and Afro-Cubans 6/7/2018 Latino USA: "Last month's Diaspora Sol conference brought together artists and activists of African descent living in the United States and Cuba to discuss race, racism, empowerment and building solidarity. With panels on activism, natural hair and organizing, as well as three hip-hop concerts featuring Black Cuban and American artists, Diaspora Sol was the first event of its kind in recent years. The conference was also a reflection of the history of solidarity between African-Americans and Afro-Cubans. The African Diaspora Alliance, an organization started by Moriah Ray and Jasmine Hall, two black 25-year-old U.S.-based activists, organized the three-day conference in collaboration with the Cuban-based women's hip-hop organization Somos Mucho Más, and other groups based out of Cuba and the U.S., like Women of Color in Solidarity."

Rosa Campoalegre habla en Bilbao sobre Feminismos negros en clave descolonial 5/29/2018 Ecuador Etxea:

Desde la ceiba, Nº 348 2 de mayo 2018: Afrodescendencias: El tema racial. Un balance necesario por Esteban Morales • Construcción Cultural por Eliseo Altunaga

¿Por qué no es noticia que Cuba tenga tres personas negras en la vicepresidencia del país? 4/25/2018 Negra Cubana tenía que ser

Obiní Batá of Cuba 4/18/2018 Vimeo: By Amberly Alene Ellis. The all women's group Obiní Batá is famous for playing the bata drums.

Pedro Ivonnet: pasión y muerte de un mambí desconocido 3/20/2018 UNEAC: "Pedro Ivonnet ha sido insuficientemente valorado por nuestra historiografía. Con este libro, Loreto Raúl Ramos devela cuestiones no muy conocidas acerca de este mambí de la Guerra del 95, quien llegara en poco tiempo al grado de General, bajo el mando del Mayor General Antonio Maceo.

"Kongo Graphic Writing, by Bárbaro Martínez-Ruiz, 2013." Book Review by Ivor MIller: Hispanic American Historical Review.

Brazil's Marielle Franco: Why everyone, particularly Black & LGBTQ people, should care about this assassination, 3/15/2018 by Prof Tanya Saunders. Marcha contra o genocídio negro SÃO PAULO por Marielle Franco! 3/16/2018 Celynha Moreira: "Ilú Obá de Min pedindo justiça pra Marielle Franco." Video with Yoruba chanting by large woman's drumming group, Ilú Obá de Min

Comunicado: La Red Barrial Afrodescendiente, La Red Afrolatinoamericana de mujeres en su capítulo cubano y el Grupo Afrocubanas se pronuncian contra el asesinato de la líder y activista antirracista brasileña Marielle Franco ocurrido en días recientes, 17/3/2018

Havana's Symphony of Sound 3/12/2018 NYT: "No one can predict what will happen to Cuba in the coming years, which is why you must rush there now. As in, right now." [Has a link to our page on Salvador Gonzalez, the artist.]

Diago in Charleston, SC Jan - Mar 2018, College of Charleston, Halsey Institute. La Historia recordaba exhibit.

Sundiata Acoli's "Affirmation" 2/27/2018 Black Agenda Radio: "Political prisoner Sundiata Acoli, who was arrested with fellow Black Panther Assata Shakur in 1973, is among a host of political prisoners and activists that took part in a reading of Shakur's poem, "Affirmation," written in exile in Cuba."

Una orden secreta de africanos: exposición de Eduardo Rosales Ruiz, 10/2/2018 de Lic Yoelxy Pilliner López, Camagüey. Inspiración de Jose Marti y su texto sobre los Abakuá.

50 años y más, cimarroneando!!!!!! Homenaje a Tomás Fernández Robaina por El club del espendrú - The 'Fro Club, 2/2/2018

Red barrial afrodescendiente: Reunión de trabajo, 15/1/2018 con 18 miembros.

Celebración del quinto aniversario de la Red Barrial Afrodescendientes con Zuleica Romay, La Habana, 12/1/2017

Desde la Ceiba Nº 322 Extra, 7 de jenero 2018: El racismo cotidiano

Letter from Martí's son, Chief of Staff Col. José Francisco Martí y Zayas-Bazán, congratulating the Cuban Army on their "victory" in the 1912 Massacre.

Choco receives the prestigious Cuban prize, Premio de Artes Plasticas, 12/27/2018

Afro-Latin Americans (Winter 2018) 12/13/2017 Revista, Harvard Review of Latin America. English/español.

African Americans and Cuba's First Experiment in Tourism: The Joe Louis Commission in Post Revolutionary Havana, 1959-1960 2009 Black Past

Letra del año: la mejor colección en el web. Del Proyecto Orunmila, Regla, Cuba

Artist Salvador Gonzalez, of the Callejon de Hamel in Havana, has a show: Through the Eyes of Salvador: Afro-Cuban Public Art, January 4, 2018 - January 26, 2018, Tapps Art Center, Cola, SC

----


Letra del Año - Proyecto Orunmila, based in Regla, Cuba, has the largest collection of these annual Ifa readings anywhere.

Check out some great video clips at esquinarumbera.blogspot.com, includes Los Muñequitos, Celeste Mendoza, Afro-Cuba de Matanzas, others.

Support the artists: get Pello's sheet music for bata, Flor Amalia's script, and Gloria Rolando's films. This is legal trade that benefits these artists.

Gordillo page featuring Kongo Cruzado: Cuban Lukumi and Kongo Identities in the Art of Francisco "Gordillo" Arredondo by Ivor Miller, 9/16/2006. AfroCubaWeb is holding 11 of his paintings for sale, see his Gallery.
Recurrencias e insurgencias del debate racial cubano 2/21/2021 Afrocubanas. Por Zuleica Romay.

Felicitaciones a la Maestra por su cumple de 70 años: Fátima de la Caridad Patterson Patterson, 6/2/2021 Ver los articulos, con videos.
Día Mundial de la Cultura Africana y de los Afrodescendientes 1/20/2021 La Ventana, Casa de las Americas: [con videos] por Zuleica Romay. Con Fania Noël del Colectivo Mwasi, Paris.
Israel Berriel González, Cantante, Los Muñequitos de Matanzas. 1937-2020, por Caridad Diez Ferrer. Singer, Muñequitos de Matanzas. 1937-2020, English translation by Ned Sublette, 12/18/2020
Zuleica Romay: Elogio de la altea 10/29/2020 Afrocubanas: Descargar Elogio de la Altea, Fondo Editorial Casa de las Américas, 2014. Descargar reseña «Elogio de la altea, la racialidad en discusión«. Temas, n. 79, 117-119, julio-septiembre de 2014.
Afrocubanas. La Revista No. 2: Desmontando legados occidentales para construir caminos de emancipación, 10/11/2020

"The Relationship Between Early Forms of Literacy in Old Calabar and Inherited Manuscripts of the Cuban Abakuá Society." Calabar on the Cross River: Historical and Cultural Studies. Eds. D. Imbua, P. Lovejoy, and I. Miller. Trenton, N.J.: Africa World Press. A wonderful document on old Abakwa writings in Calabar and Cuba.
Belly of The Beast is a Havana-based project made up of Cubans and foreigners. It is unique in countering parachute journalism and providing stories directly from the island for a Western audience in English. Executive producers: Oliver Stone and Danny Glover. They have released 3 episodes.
Afrocubanas. La Revista No. 1: Que podamos respirar, 10/10/2020

En blanco y negro 7/5/2020 Granma por el destacado científico Ernesto Estevez Rams: "El racismo, cuya causa histórica está en la búsqueda de la explotación más brutal como modo de enriquecimiento, es también en su esencia y necesariamente un fenómeno cultural. Por eso no se acaba con eliminar las bases económicas que lo sustentan."
Hansel Ernesto Hernández Galiano es el joven afro matado por un policia afro en Guanabacoa, la Habana, 24/6/2020. La famosa cantante Daymé Arocena publico sobre Hansel Hernández en su cuenta Facebook. Ella conoce bien a Guanabacoa, se hizo santo allí.
Quinto round: desde mi balcon: Doce parrafos de memoria contra la pandemia del olvido, 19/6/2020, parte de una serie nueva que se encuentra en su pagina Roberto Zurbano. El Quinto trata de las religiones, punto clave en la resistencia. DESDE MI BALCON: DOCE PARRAFOS DE MEMORIA CONTRA LA PANDEMIA DEL OLVIDO (SEXTO ROUND, donde parece que tiro la toalla) 6/25/2020 Desde mi balcon: diez parrafos de memoria contra la pandemia del olvido (Septimo round, ¿Final?) Incluye sobre Hansel. 7/3/2020 AfroCubaWeb
La pandemia racializada - Debates desde la afroepistemología (II) 6/15/2020 Ancestralidad, antirracismo y actualidades: "La continuidad de la serie "La Pandemia racializada: debates desde la afroepistemología", tiene lugar en un contexto histórico de resistencias, muy especial. América Latina y el Caribe han devenido en el epicentro de la pandemia COVID-19 y se globalizan las movilizaciones populares de repudio ante la histórica brutalidad policial contra el pueblo afroamericano, asentada en el racismo estructural, a raíz del asesinato impune de George Floyd. Editor: Rosa Campoalegre
The translation of the great classic, Afrocubanas: historia, pensamiento y prácticas culturales is Afrocubanas: History, Thought, and Cultural Practices (Creolizing the Canon), published 5/2020, and now available. It was originally edited by Daisy Rubiera Castillo and Inés María Martiatu Terry, in 2011. Devyn Spence Benson organized and edited the US edition.
Proceso de Comunidades Negras, Colombia, Colección Dinamicas Organizativas del Pueblo Negro en Colombia, Universidad de Texas, 1978-2019. El gran grupo de la resistencia afro en Colombia.
Agustín Laó Montes: Contrapunteos diaspóricos, cartografías políticas de nuestra Afroamérica, Universidad del Externado, Colombia, 2020. Integra un conjunto de estudios y ensayos cuyo hilo conductor es el entrelace entre poder, cultura y política en Nuestra Afroamérica. Ver la grabacion de su lanzamiento.
Libro para descargar: Reyita, sencillamente de Daysi Rubiera 3/8/2020 Negra Cubana: "En el año 1996 salió a la luz el libro Reyita, sencillamente, de la escritora e historiadora afrocubana Daysi Rubiera Castillo, el cual es el testimonio de Maria de los Reyes Castillo, madre de la también historiadora.
Únete al grupo/Join the group Facebook Familia de BarbarA's Power. Based on Barbara's Power - Barbara's Fashion, a clothing store in Havana.
"Conocernos cara a cara tras pandemia" 5/5/2020 Mujeres: "Mujeres conversó con Rosa Campoalegre Septien, coordinadora del Grupo de Estudios de Familia del Centro de Investigaciones Psicológicas y Sociológicas (CIPS), sobre un proyecto que une a la academia, organizaciones de masa, sociales y líderes comunitarios en el enfrentamiento a la COVID-19." Ver Rosa Campoalegre.
Únete al grupo/Join the group Facebook Asere Red Barrial Afrodescendiente!
Boletin Comision Aponte #71 Febrero 2020 y Boletin Comision Aponte #70 Enero 2020, Ver Comision Aponte para las tablas de contenido.
Descargas: Exploring Identity in Rogelio Martinez Furé's Afro-Cuban Poetic Forms 9/1/2018 Afro-Hispanic Review: by Rosemary G. Feal, visiting scholar, David Rockerfeller Center for Latin American Studies, Harvard University, executive director emerita, the Modern Language Association of America. PDF 2 MB. See also Rogelio Martínez Furé.
Convocatoria: I Taller Internacional "Diversidad afroamericana: estrategias educativas, culturales y comunicacionales para la lucha anticolonial" 1/25/2020: "Esta actividad participativa convoca a docentes, promotores culturales, líderes barriales, comunicadores sociales y académicos para desarrollar talleres interculturales, muestras y presentaciones de libros, proyección de audiovisuales, exhibición de posters y encuentros profesionales." Casa de las Americas, 6/2020, fecha límite 3/10/2020

Call for Papers: "Afro-Cuban Legacies: Visual Arts, Literature, Theatre, Music, and Religion" 1/5/2020 Repeating Islands: "An international conference to be held at the University of Missouri, April 7-10, 2021. The conference includes the participation Juan Roberto Diago, Alberto Lescay Merencio, Nancy Morejon, Fatima Patterson, Albertico Lescay Castellanos, and Zule Guerra. The deadline for submitting proposals is November 15, 2020." Juanamaría Cordones-Cook.
Racismo y género: debates académicos desde la revista Cuban Studies 1/11/2020 El Toque. Se puede ver mas detalles en nuestra pagina El Movimiento Afrocubano: Activismo e Investigación, logros y desafíos, 2017
Gloria Rolando invited to be part of the Academy of Motion Picture Arts and Sciences, which votes on the Oscars. Despite having occured in July, 2019, this fact is not mentioned in a single Cuban news outlet other than in an interview. 12/2019
Enmienda presentada por el senador M. Morúa Delgado, y debate y resolución sobre la misma en sesiones de los días 11 y 14 de febrero de 1910, 12/2019. Introducción de Victor Fowler.
¡ GLORIA ETERNA A ESOS NEGROS ABAKUAS, HEROES DE LA PATRIA TAMBIEN ! 11/24/2019 Andrés Dominguez Alpnso: "gritemos todos a una voz ¡ GLORIA ETERNA A ESOS NEGROS ABAKUAS, HEROES DE LA PATRIA TAMBIEN !" Ver nuestra pagina Day of the 5 Abakwá - 27th of November in the News | Dia de los 5 Abakwá - 27 de noviembre en las noticias
Homenaje a los 8 estudiantes de medicina y a los 5 negros abacuá - evento esquina Morro y Colón, en La Habana Vieja 11/27/2019 Obsesión - Club Del Espendrú

Afro-Cuban Director Melina Matsoukas on 'Queen & Slim': "This Film Is to Speak to the African Diaspora" 11/22/2019 Remezcla: "Cuba is was one of the places that America was never able to conquer, and they fought it out against this huge giant," she adds. "They've been able to survive as a culture, as a people, as a government, and they could never be crushed. That undying spirit, forever fighting spirit, speaks so much to the film."
Aponte visionario: arte y libertad negra, 5 noviembre - 22 noviembre, 2019, La galería Arte Soy, calle Trinidad, Santiago de Cuba. Acontecimiento de trascendencia internacional expo "Aponte visionario…" 11/6/2019 Sierra Maestra
9th Conference José Antonio Aponte in Memoriam, 26-28/1/2929. Main topic: Studies about racism in the contemporary world. IX Encuentro José Antonio Aponte in memoria, 1/26-28/2020. "Los estudios sobre racialidad en la contemporaneidad". Camagüey.
PRESENTACIÓN DEL LIBRO "MISA PARA UN ÁNGEL". EL CLUB DEL ESPENDRÚ y #AcciónLGBTQba convocan el próximo jueves 24 de octubre a su encuentro mensual para conversar con una de las personalidades más singulares de la cultura cubana. En esta ocasión invitaremos a "Memorias de Elefante: habla Tomasito Fernández Robaina ", actividad que estará dedicada a la presentación de su libro "Misa para un Angel", será una oportunidad única para dialogar con el reconocido autor y activista cubano.
Cuban Literature in the Age of Black Insurrection: Manzano, Plácido, and Afro-Latino Religion, by Matthew Pettway, to be released 12/2019
"Addodis y Alakuata: Un breve intento de aproximación a la homosexualidad vista desde la religión popular cubana de los orichas", por Tato Quiñones, 19/9/2019, Club del Espendru. Desde el fondo del caldero Tato rescata la sabia palabra africana; esta vez para hacernos reflexionar sobre una cuestión poco debatida en espacios culturales cubanos.
Third Encounter "Eugene Godfried in Memoriam", British West Indian Welfare Centre, July 1st and 2nd of 2019, Guantánamo, Cuba. A native of Curacao, Eugene Godfried reported out of a number of Cuban radio stations for over 20 years around Caribbean issues. He has many articles on this site covering important areas of AfroCuban culture and politics.
From Havana To Harvard: Producer Pablo D. Herrera Veitia On Connecting Cuba To The U.S. Through Hip-Hop 6/6/2019 WBUR. See our Pablo Herrera page.
Afrocubanas: YOUR INPUT IS NEEDED: PROFESSORS, LATIN AMERICANISTS, CUBANISTS- PLEASE READ & COMMENT 4/4/2019 Devyn Spence Benson: "I am in the process of negotiating with a press the publication of an English translation of Daisy Rubiera and Ines Maria Martiatu Terry's 2011 Afrocubanas: historia, pensamiento y prácticas culturales (Afro-Cuban Women: History, Thought, and Cultural Practices). I am super excited that this groundbreaking book will come out in translation March 2020. The question I have for you all is would you assign this book in your class? And if so, what class? The press wants to wait 18 months to release the paperback unless I can prove that folks will adopt it for their classes despite it being an edited collection."
Aisha K Finch's Rethinking Slave Rebellion in Cuba: La Escalera and the Insurgencies of 1841-1844: "presenting compelling evidence that black women played a particularly critical role."
CUBA TODAY 2/5/2019 Global Arts Media: with Pedro Perez-Sarduy, "DATES: April 26 – May1, 2019 & May 4-9, 2019
Grupo Afrocubanas desactivado, 17/3/2019 Daisy Rubiera.
A New Vanguard of Women in Cuban Jazz 1/24/2019 New Yorker: with Haydée Milanés, Daymé Arocena, Yissy García, Leyanis Valdés Reyes, and Brenda Navarrete.
Odette Casamayor-Cisneros: Gorée 3/8/2019 La Libélula Vaga. Su pagina.
AFRO-CUBA AND CREATING FIRE FROM ASHES 2/20/2019 Afro Punk: "I've spent time in both Matanzas and La Habana, meeting with Black Cubans who are members of the Red Barrial Afrodescendiente ("Afrodescendant Neighborhood Network"), a large network of Black educators, activists, artists, and workers across the island who are using radical popular education to reeducate Cuban society on race, gender, and sexuality."
Sandra Abd'Allah-Alvarez, journalist, activist, and author of the well known blog Negra cubana tenía que ser, is visiting New York, Puerto Rico, Miami, San Francisco, and Boston in May, 2019. Slots for presentations available.
The story of an alliance between two poets – one Cuban, one South African 2/3/2019 The Conversation. Nancy Morejon and South Africa's poet laureate, Keorapetse Kgositsile.
New Afrika refugee and godmother of rap in Cuba, Nehanda Abiodun, passes to the ancestors, 1/31/2019
Aracelio Iglesias: la historia, la leyenda… 9/1/2018 Espacio Laical: Por Tato Quiñones - "[Aracelio Iglesias era militante comunista y líder sindical de los obreros portuarios cubanos. Asesinado en 1948 por el gobierno.] "Aracelio nunca fue iniciado abakua, aunque hubiera podido jurarse sin problemas en cualquiera de las potencias de La Habana. Pablo Sandoval - tambien comunista-, que era su lugarteniente en el sindicato, si lo era de la potencia Awana Mokoko Efó el Bongó Bakokó." Tato Quiñones: La conciencia a pie de obra, asere 3/1/2019 Negra Cubana: por Roberto Zurbano - "Tato Quiñones es uno de los almacenes vivos de nuestra cultura, su obra oral y escrita dignifica una trayectoria singular en defensa de los mejores valores de nuestra cultura afrodescendiente."
Festival Potaje Urbano 7ma edición, Feb 5 - Feb 10 · Colón, Provincia de Matanzas, Cuba. Organizado por Mr Pedro "El Zulu". Además de los foráneos, llegarán artistas cubanos entre los que destacan el dúo Obsesión, Sekou de Anónimo Consejo, MalcomBeybe, AKM, Robe el Ninho y El Karnal.
"Relaciones entre formas tradicionales de la comunicación cultural en el Calabar y el legado escrito entre los abakuá cubanos." de Ivor Miller, Catauro: revista cubana de antropología . (Havana). Año 18/no. 33-34/2016. [printed in 2019].
"Separated by the Slave trade: Nigerians and Cubans reunite through a shared cultural practice" by Ivor Miller in African Indigenous Religious Traditions in Local and Global Contexts: Perspectives on Nigeria. A Festschrift in Honour of Jacob K. Olupona. Lagos, Nigeria. With Roman Diaz and Angel Guerrero.
Percusionista cubana transmite la herencia africana 1/2/2019 IPS: "la artista cubana Brenda Navarrete enseña percusión y tambores batá a chicos y chicas en el Centro a+ Espacios Adolescentes, en La Habana Vieja."
Proyecto Orunmila: la mejor colección de letras del año en el web, 1/2019
Manuel Mendive: Embellecer la vida es mi gran objetivo, testimonio generado de las entrevistas filmadas por J. Cordones-Cook para el documental El mundo mágico de Mendive (Afro-Hispanic Review, Fall 2017).
Choco: Con los pies en La Habana, testimonio generado de las entrevistas al artista filmadas por J. Cordones-Cook durante tres años para el documental Choco (Afro-Hispanic Review, Fall 2017).
Africa and Afro-America In Dakar, Senegal 2018 by Guillermina Ramos Cruz, 11/2018. Commercial media ignored the 30 artist Cuban delegation to the opening of Senegal's Museum of African Civilizations.
África y Afroamérica en Dakar, Senegal 2018, por Guillermina Ramos Cruz, 11/2018. Los medios comerciales ignoraron la presencia de una delegacion de 30 artistas Cubanos en la apertura del Museo de civilizaciones negras en Senegal.
Interview with Author Oriri E. Oriri on "Tradition" and "Modernity" in a Cross River Community 5/1/2018 Transition, No 126: by Ivor Miller - "ORIRI EKOM ORIRI hails from Akparabong, an Ejagham-speaking rural community in the Ikom Local Government Area of Nigeria's Cross River State. His first novel, The Hunt, published by Calabar in 2010, describes in fascinating detail the indigenous institutions of his community: the Mgbe (Ekpe) "leopard" society for justice, the Moninkim coming of age rites for women, the age-grade system for community organization, and traditional marriage rites." Ekpe is the Ancestor of Abakwá.
I dig through archives to unearth hidden stories from African-American history 12/4/2018 The Conversation: "I discovered the first "underground railroad" of enslaved Africans escaping from Protestant Carolina to find religious sanctuary in Catholic Florida. In 1738, these runaways formed Gracia Real de Santa Teresa de Mose, the first free black settlement in what became the U.S. ... I followed the trail of the Mose villagers to Cuba, where they had emigrated when Great Britain acquired Florida."
8th Annual José Antonio Aponte in memoriam Conference, 27-30 January, 2019, Camaguey, Cuba -- El VIII Encuentro José Antonio Aponte in memorian, Camaguey, Cuba - 27-30 jenero, 2019
Call for Papers – Breaking Silences: A Critical Examination of the Life and Work of Gloria Rolando 9/10/2018 Association for the Study of the Worldwide African Diaspora: "What does it mean to be a black Cuban woman filmmaker whose work intervenes upon the erasure and distortion of the lives and deaths of black people in Cuba and beyond?" See Gloria Rolando for additional info.
CONVOCATORIA DE PUBLICACIÓN - Rompiendo silencios: un examen crítico de la vida y obra de Gloria Rolando, 9/10/2018 Association for the Study of the Worldwide African Diaspora: "¿Qué significa ser una cineasta cubana negra cuyo trabajo interviene en el borrado y la distorsión de las vidas y las muertes de los negros en Cuba y más allá?" Ver Gloria Rolando para mas info.
El Red de Mujeres Afrodescendientes Cubanas celebra su 6xto aniversario, 21/8/2018, la Habana
Convocatoria: II Festival "La Muñeca Negra" 8/5/2018 Negra Cubana: "El Club del Espendrú y Afrolatino Travel y realizarán II Festival "La Muñeca Negra", los día 8 y 9 de noviembre 2018, en Casa de África, La Habana Vieja. Dicha fiesta creativa permite adentrarse no solo en la confección de estos muñecas, sino también participar en charlas, paneles y debates sobre temáticas afines, así como interactuar con intelectuales, artistas y activistas afrodescendientes cubanos ancestrales."
La nueva Constitución cubana y el problema racial 7/27/2018 Negra Cubana, por Deyni Terry: "... es tiempo de discutir y argumentar con mesura e inteligencia con el propósito de que la Discriminación Racial sea llamada por su nombre y no quede implícita en "Otras formas de discriminación". Ver El proyecto de constitución en Cuba.
Oyalogy – a poetic approach to African feminism 5/28/2015 Afropolitan: Honoring Oya
Los árboles de Martí, 6/2018, por Dulce María Sotolongo Carrington, filóloga, autor, editora, periodista.
Benin, Dahomey, Cuba, Brazil, Haiti and Vodoun: Pedro Perez-Sarduy on Scientific Committee for the Musée International des Arts et Civilisations du Vodun/Orisha, 4/2018 Part of a Euro 200 million project related to traditional Dahomey culture.
JFK Center NY: Artes de Cuba, May 8 - June 3, 2018. Omara Portuondo, los Van Van, la Reyna y la Real, the Dizzy Gillespie Afro-Cuban Experience, Yosvany Terry Afro-Cuban Sextet, Orquesta Miguel Faílde
Kennedy Center, Visual Arts Installation: Manuel Mendive (part of Artes de Cuba), May 8, 2018 - Sunday, May 20, 2018, Free. Apoyando la exhibición: Cuba un continente: Aproximación a movimientos y eventos artísticos de la historia y de la cultura cubana del siglo XIX al siglo XX, por Dra. Guillermina Ramos Cruz, 4/2018. See our page on Manuel Mendive.
Boletin Comision Aponte #63 Jenero - Marzo 2018: Festival Santiago Álvarez 2018, Martí antirracista, Morgan Freeman entrevista a Evo Morales, Somos, de Roberto Chile, África en su lugar
Un libro reafirma la urgencia de debatir sobre racismo en Cuba 3/24/2018 IPS: "La negación del conflicto de la racialidad ha mermado lucidez a los desafíos por la equidad y empobrecido la posibilidad de encontrar soluciones dentro del modelo revolucionario, afirmó la intelectual Gisela Arandia en su libro Población afrodescendiente cubana actual."
Daymé Arocena's Cubafonía tour: US, Canada. 4/4/2018 - 5/4/2018, dates, tickets
Desde La Ceiba, Nº 333 Extra, 3 de marzo 2018: Religiosidades
Oakland group hopes film will aid sainthood effort of Mother Mary Lange 2/19/2018 The Catholic Voice of Oakland. The film is Sisters of the Heart by Gloria Rolando.
Visionary Aponte: Art and Black Freedom, Feb 23 - May 4, 2018 NYU. Conference 2/23
Back to the Future: African-Americans and Cuba in the Time(s) of Race, Contributions in Black Studies: published in 1994, by Lisa Brock. We extract a portion relevant to racism in Miami.
Investigación cubana antirracista recibe premio académico 2/2/2018 Genesis Cuba: ""La investigadora Gisela Arandia recibió un reconocimiento por su estudio teórico sobre la discriminación racial en Cuba, un problema sensible que alcanza, por primera vez, un escaño en las premiaciones científicas anuales de la Universidad de La Habana (UH).
2018 Maestra Tour with Catherine Murphy and Griselda Aguilera Cabrera, 2/2018. With updated schedule.
Aprendiendo agradecer, abrazando a las maestras, El club del espendrú - The 'Fro Club, 2/10/2018. Homenaje a Norma Guillard y Catherine Murphy
Recuperar la historia… recuperar la memoria, 21/1/2018 por Jesus Chucho Garcia
Desde La Ceiba Nº 324 Extra, 10 de jenero 2018: Cuestión de Género
Founded 1997
Average for 2020:
35,340 visits/ month

AfroCubaWeb Updates - Actualizaciónes


Buy Gloria Rolando's films
DVDs
VOD downloads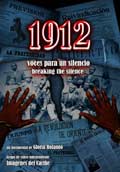 1912, Breaking the Silence: Gloria Rolando
VOD Download
Voces para un silencio, 3 capitulos
Se descarga


Oggun: An Eternal Present celebrates the life of Lazaro Ros, Yoruba singer. English subtitles.
Dowload Descarga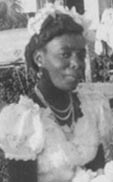 Gloria Rolando: History of Cubans and Cayman Islanders,
VOD Download
Pasajes del Corazón y la Memoria.
Descarga


Gloria Rolando and Imágenes del Caribe: Raices de Mi Corazon - Roots of my Heart, on the 1912 Massacre. Download Descarga




El Alacrán: a comparsa in the Havana carnaval, English subtitles. Photo gallery. Directed by Gloria Rolando.




Los Marqueses de Atarés, un video nuevo de Gloria Rolando, en Español. Galeria de fotos. En español. Gloria Rolando, director.



My Footsteps in Baragua: English speaking West Indian communities in Cuba. In English. Photo gallery. Gloria Rolando, director.

Pello's sheet music for bata, Matanzas style, $10

Flor Amalia's script for a play on racism: Donde esta Dios? $15

Gordillo Arredondo paintings re-vision the presence of Africa in Cuba. AfroCubaWeb holds 11 paintings for sale, see his Gallery.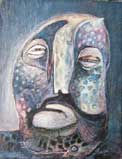 These products from Cuba are legal in the US under the Berman Amendment. The artists get their share of the proceeds.

Directorio de Afrocubanas, Negra cubana tenia que ser

Cofradía de la Negritud - Desde la Ceiba