La Protesta de Baragua
CULTURE AND POPULAR MUSIC HAVE THE LAST WORD,
THEY SAY WHAT THE OFFICIAL CULTURE CAN'T
by Eugène Godfried
Journalist/ Socio-cultural worker / Community Organizer
Guantánamo, 2/21/2004
The SON and the BOLERO, as well as the RUMBA, are genres and rhythm – complexes that excel for their meaningful lyrics. That is a rule of popular dance music in the entire Caribbean. It is habitual that the lyrics describe, criticize, remind, and provide important social teachings. This is a tradition that started back in the slavery days, when the humble and oppressed could not express themselves freely. Those ancestors developed forms to communicate of messages among their group by using a special language. That language was spoken in such a way that their own group could always understand the essence of what is said. It was impossible for the master or the dominant elite to detect any sign of protest or other types of message which could give them an excuse to implement sanctions against the popular forces. So, they do not understand the essence of the songs.
La Protesta de Baragua, a political bolero, narrates the facts which for the oppressed and enslaved people were the highlight of all events during the long process of struggle for independence. At the same time this historic bolero is a well deserved hommage by Cuban soneros to Antonio Maceo, "El Titán de Bronce," who with his courage and vision made his position clear to the Spanish General Arsenio Martínez Campos under the mango trees of Baraguá:
"NO INDEPENDENCE WITHOUT THE TOTAL ABOLITION OF SLAVERY, THE ONLY GUARANTEE FOR LASTING PEACE…"
Luis 'Lilí' Martínez Griñan, through this glorious composition, perpetuated this historic event, as well as the ever living image of the worker for Peace and Liberation, ANONIO DE LA CARIDAD MACEO Y GRAJALES.
Eugène Godfried
Caribbean Specialist/radiojournalist
Community worker
Guantánamo, February 21th, 2004

"LA PROTESTA DE BARAGUA" (in English below)


Género: Bolero
Grito: ¡MUCHACHOS, EL 22 SE ROMPE EL COROJO!
Coro: BARAGUA 3 x
En las tinieblas de aquella gesta de independencia
Cuando perdidas las esperanzas de libertad.
Como una estrella que iluminara nuestra conciencia,
Surgió gallarda, LA GRAN PROTESTA DE BARAGUA
Mientras Maceo y Martínez Campos se entrevistaban
Dejó escapar el TITÁN DE BRONCE su repulsión.
¿Cómo pensar que con EL ZANJÓN todo terminara?
¡Eso jamás! Porque años después, lanzó la invasión.
Y, los cubanos, tan sojuzgados se rebelaban
Bajo los mangos que al oír mecerse quieren decir.
Que como un coro aquellos heroes solo gritaban:
¡SEREMOS LIBRES Y LUCHAREMOS HASTA MORIR!
Coro: BARAGUA 3x
"THE PROTEST OF BARAGUA"


Genre: Bolero

Shout: BOYS, ON THE 22ND WE WILL BREAK SILENCE!
Coro: BARAGUA 3 x
In rhe darkness of that gesture for independence,
When the hope for liberty was lost,
As a star that illuminates our conciousness,
With grace appears THE GREAT PROTEST OF BARAGUA.
While Maceo and Martínez Campos were having their interview,
The TITÁN OF BRONZE let escape his repulsion.
How could one think that with THE ZANJÓN all was finished?
Never! Because years later, HE launched the invasion.
And the Cubans, so very subjugated, rebelled,
Stirred by what they heard under the mango trees, they wanted to say
As a chorus those heroes shouted:
WE SHALL BE FREE AND WILL STRUGGLE UNTIL DEATH!
Chorus: BARAGUA 3x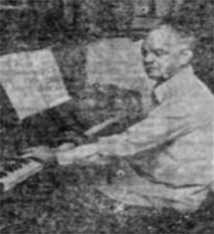 LUIS "LILÍ" MARTINEZ GRIÑAN,

Guantanamero.
Pianist, arranger, and composer.
Composed the Protesta de Baragua.
Luis Martínez Griñan is forever the musician of "el pueblo de abajo," "the people below," and understood his sonero role as redeemer. Generations of sincere men and women, lovers of authentic Cuban music, will always follow his example.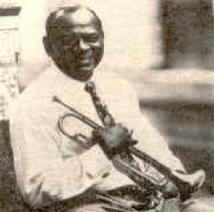 FELIX CHAPPOTTÍN LAGE, man of confidence of Arsenio Rodriguez, René Alvarez Miguelito Cuní, and Luis Martinez Griñan
Popular culture & history
Resistance & liberation
Eugène Godfried
Journalist/ Socio-cultural worker / Community Organizer
Guantánamo, 2/22/2004